Get to Know Eddie Funkhouser
•
Posted on June 10 2019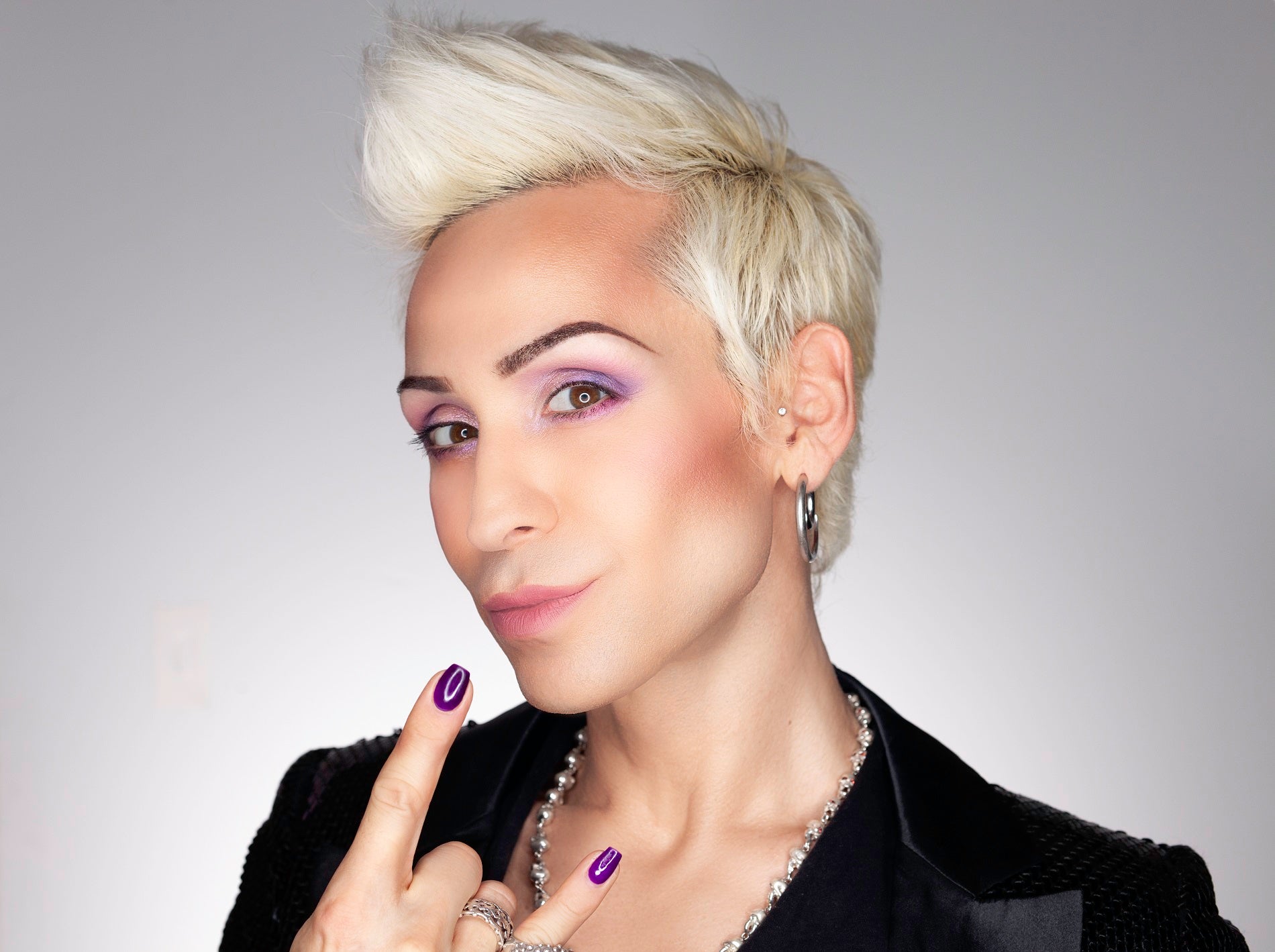 As a member of the makeup world, Eddie Funkhouser has been fortunate enough to work with makeup brands around the globe. He has gained a strong understanding of what customers look for when it comes to makeup. Besides his connection with the products themselves, he has connected with women worldwide to get a greater understanding of the power that makeup can have. Eddie has a mission- to bring out everyone's inner beauty through the expression of color and creativity. His vibrant personality makes it easy to establish connections and spread his influence across the internet, and with his determination and wealth of knowledge, Eddie knew it was a no brainer to create a brand of his own.
Foundations of Brand Building
Most people seek a personal connection with a brand, especially in a niche as creative as makeup. Eddie built his brand around a simple foundation of inclusivity and encouraging others to tap into and explore their inner rockstar qualities.
Besides the functionality of the actual product, most customers take packaging into consideration when choosing their makeup. Making sure his products are compact, easy to travel with, and sleek is something that Eddie is proud to put time and effort into.
Then vs. Now
When Eddie Funkhouser first established himself as a brand, he always focused on the quality of the products. Whether it's for your face or lips, he knows that every step in a makeup routine is essential. As time has passed, he's made sure to keep his brand fresh and introduce new products throughout the year that offer edge and fun to everyday looks. Eddie's goal has always been to bring a refreshing approach and attitude to the makeup industry. "I'm a nice guy, I don't believe in bagging on other brands and encourage my fan base to keep it positive by way of example. I host LIVE sessions on both Instagram and Facebook every week. My viewers are known to me as Eddie's Angels. They are perhaps the most positive group of guys and girls on social media," says Eddie. In a nutshell, Eddie explains that he has stuck to his goal of bringing a positive vibe to the beauty industry. Eddie says, "I feel there are more ways than one to be beautiful. In my book, the first way is to be kind to others."
Brand Accomplishments
Eddie states that he is most proud that the Eddie Funkhouser brand attracts a diverse group of individuals who feel safe in the environment he has created. "I absolutely love receiving questions from customers who are looking for application tips, product recommendations, or that simply reach out and share how my brand has inspired them or touched them in a positive way," says Eddie. The famous 4-1 Quattro Variable Lash Mascara is an award winning mascara that beat out L'Oreal's Luminous Butterfly Mascara at the Health & Beauty Association's International Design and Packaging Awards. Eddie states that he is proud of his accomplishments thus far that his brand is all-inclusive, easily accessible, and affordable.
Eddie's Favorite Makeup Trends
Although brow products aren't available yet (they're in the works!), Eddie thinks eyebrows are the most important feature. He explains that they are like punctuation- they can tell your whole story. Even though he loves all makeup, Eddie feels that good eyebrows are a staple. As far as current trends, Eddie is loving the neon makeup trend of 2019, however, he doesn't see it lasting until the fall. Trends are very influenced by social media, and he foresees the next big application trick coming from there and breaking the internet. Highlighting and contouring really stood out in 2018, and as Eddie doesn't see that going away anytime soon, extreme highlighters may take a turn on the natural route in the upcoming year. Sophistication is in, and everyone is loving turning major trends into everyday class acts.
Social Media and Makeup
Every exciting new item gets its initial hype on social media. Whether it's YouTube influencers testing a new product or an Instagram story haul, these types of hype can lead a product to sell out before you know it. Social media has a huge impact on what we purchase. However, Eddie's greatest advice is to "do you!" What you see on social media isn't for everyone. And if you stay true to your unique self, you will positively stand out among all the likes.
New Year, New You
Every new year, individuals try to spice up their old habits. Eddie says that this year, you should step out of your comfort zone! Wear a new color lip gloss or add some eyeliner. Go out of your same routine and make it fun. He also says to never hesitate to reach out to him on social media with any questions you have! You can find him at @eddiefunkhouser. He loves to help, teach, and give his best advice.
Exciting and Vibrant Makeup Products from Eddie Funkhouser
Eddie Funkhouser is a brand that will stand out in your makeup collection. From the colors of the packaging to the uniqueness of the eyeshadows, there is truly something for everyone. Eddie prides himself on offering high-quality products that are cruelty-free, vegan, and paraben-free. At Eddie Funkhouser, our mission is to allow ALL people to BE BOLD and find their inner rockstars. Get shopping!